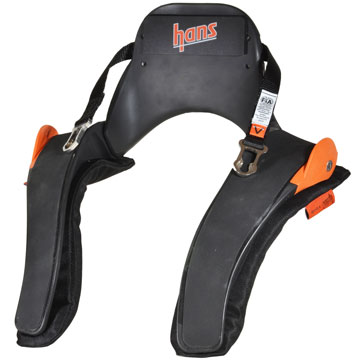 HANS® Adjustable™
Adjustable angle from 10 to 40 degrees fits all types of cars &seats. Easy to adjust in 5 degree increments – providing more comfort. Choice of medium or large collar width fits 90% of all drivers.
Sizes: Medium, Large
Angles: 10 - 40
Homologations: FIA, SFI 38.1 (upon request)
Price: $699.00 USD, $799.00 CAD
News & Events
CACC #3
June 10th and 11th at Mission Raceway Park
Driver Training 2
June 24th and 25th at Mission Raceway Park
CACC #4
July 15th at Mission Raceway Park
DUE TO EXCHANGE RATE VOLATILITY, THE PREVAILING PRICE IS DETERMINED BY THE USD PRICE MULTIPLIED BY THE CAD EXCHANGE RATE.