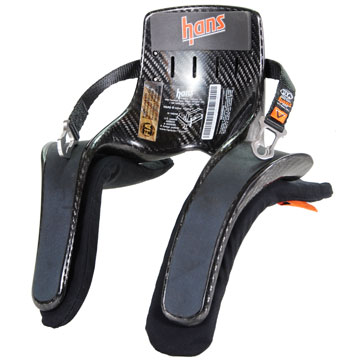 HANS® Professional Model 30
Professional HANS devices are lightweight hand laid carbon fiber.The Model 30 fits laydown seats like some Formula cars. It also is comfortable for larger drivers in Sports cars in place of a Model 20.
Sizes: Medium, Large
Angle: 30 degrees
Homologations: FIA or SFI 38.1
Price: $1049.00 USD
News & Events
British Columbia Historic Motor Races
August 19th and 20th at Mission Raceway Park
ICSCC
September 2nd to 4th at Mission Raceway Park
CACC #6
October 14th and 15th at Mission Raceway Park
DUE TO EXCHANGE RATE VOLATILITY, THE PREVAILING PRICE IS DETERMINED BY THE USD PRICE MULTIPLIED BY THE CAD EXCHANGE RATE.