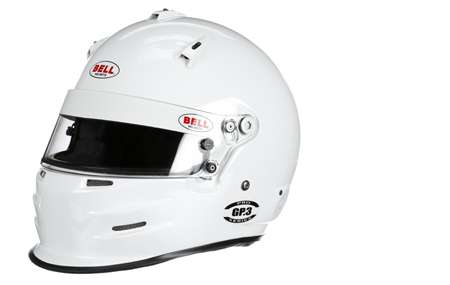 Bell GP.3
The GP.3 combines traditional F1 styling, versatile air intake system and lightweight carbon composite shell with leading-edge aerodynamic performance. The GP.3's improved shield integration, double screen anti fog (DSAF) visor, rubber gasket seal and manual lever closable air intake vents provide maximum ventilation and clear vision in the most demanding racing environments.
Sizes: 57 - 61+
Homologation: Snell SA2015/FIA8859-2015
Price: $944.95 CAD

News & Events
CACC #3
June 10th and 11th at Mission Raceway Park
Driver Training 2
June 24th and 25th at Mission Raceway Park
CACC #4
July 15th at Mission Raceway Park
DUE TO EXCHANGE RATE VOLATILITY, THE PREVAILING PRICE IS DETERMINED BY THE USD PRICE MULTIPLIED BY THE CAD EXCHANGE RATE.