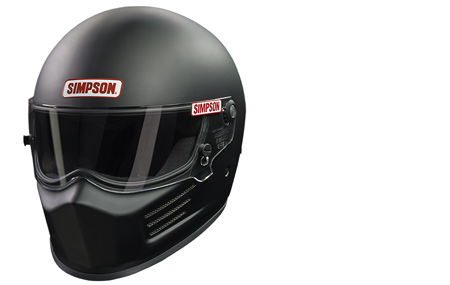 Simpson Bandit
Classic flagship Bandit design remains true to Simpson's heritage for distinct style and helmets you can trust to do their job. SA2015 helmets are now equipped with FIA 8858-2010 compliant M6 terminal mounts for frontal head restraints. Post anchors sold separately.
Sizes: XS - XXL
Colours: Matte Black, Gloss White
Homologation: Snell SA2015
Price: Gloss White $609.00 CAD, Matte Black $649.00 CAD
News & Events
CACC #3
June 10th and 11th at Mission Raceway Park
Driver Training 2
June 24th and 25th at Mission Raceway Park
CACC #4
July 15th at Mission Raceway Park
DUE TO EXCHANGE RATE VOLATILITY, THE PREVAILING PRICE IS DETERMINED BY THE USD PRICE MULTIPLIED BY THE CAD EXCHANGE RATE.