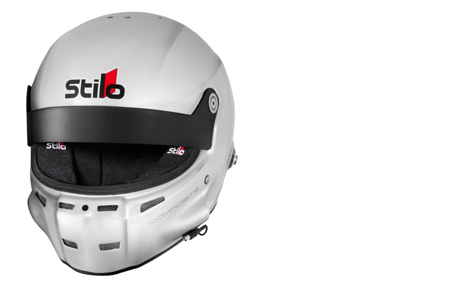 Stilo ST5GT Composite
Made from a fiberglass & kevlar MSF (Multi Sandwich Fiber) composite resulting in a very lightweight helmet with integrated earcups, microphone:
small shell size 1.450 g (+-30 g)
large shell size 1.590 g ( +-30 g)
Sizes: XS 54, S 55, M 57, L 59, XL 61
Colours: Silver
Homologation: SNELL SA2015/ FIA 8859-2015 (HANS® post anchors installed)
Price: $1100 USD
News & Events
CACC #6
October 14th and 15th at Mission Raceway Park
PACIFIC FOREST RALLY
October 13th and 14th in Merritt BC.
SEAT and BELT SALE
2 days only - October 21st and 28th. In store only.
DUE TO EXCHANGE RATE VOLATILITY, THE PREVAILING PRICE IS DETERMINED BY THE USD PRICE MULTIPLIED BY THE CAD EXCHANGE RATE.