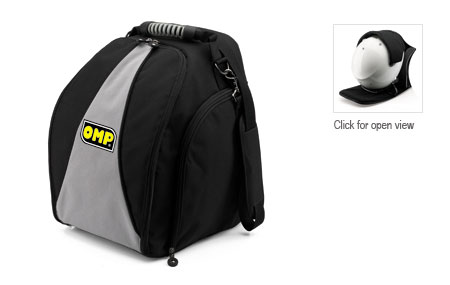 OMP helmet bag
Polyester exterior with shock resistant lining. Features include zippered side storage pockets, soft rubber grab handle and an adjustable shoulder strap. Also comes with a clever removable visor pocket.
Colour: Black/grey
Price: $69.00
News & Events
British Columbia Historic Motor Races
August 19th and 20th at Mission Raceway Park
ICSCC
September 2nd to 4th at Mission Raceway Park
CACC #6
October 14th and 15th at Mission Raceway Park
DUE TO EXCHANGE RATE VOLATILITY, THE PREVAILING PRICE IS DETERMINED BY THE USD PRICE MULTIPLIED BY THE CAD EXCHANGE RATE.