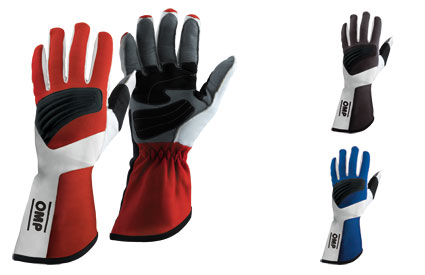 OMP OTTO Kart
Externally stitched karting gloves with precurved fingers for maximum comfort. Also features leather inserts on the palm for improved grip.
Sizes: XS - XL
Homologation: none
Price: $49.00

Upcoming Events
CACC Race 5
October 10th & 11th at Mission Raceway Park
OWM - OMP Worldwide Meeting
November 4,5,6th in Genoa, Italy
Remembrance Day
We will be closed November 9th, 10th, 11th
DUE TO RECENT EXCHANGE RATE VOLATILITY, UNLESS OTHERWISE INDICATED, ALL PRICES ARE IN USD FOR PRICE COMPARISON PURPOSES.