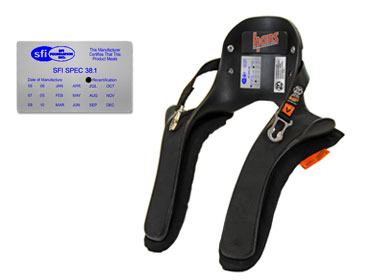 SFI Recertification Program
As of Jan. 1, 2012, Head and Neck Restraints must be recertified every five years to meet SFI rules. Devices passing the inspection will receive a new SFI 38.1 conformance sticker marked with the inspection date. This only required for SFI approval.
Recertifcaton fees start at $59.00 plus the cost of a new tether, which varies depending on the tether system.
Hans® device recertification typical turnaround time is 3-5 business days, but may be longer depending on replacement tether availability.
News & Special Events
CACC Race #6
October 7 -8
Inventory Closure
October 11-13
Pacific Forest Rally
October 14
important notice: due to exchange rate volatility, prices are subject to change without notice