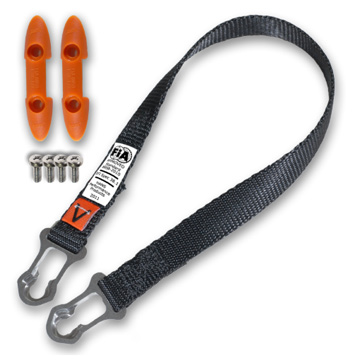 HANS® Sliding Tethers for post collar anchor
Tether upgrade kits to convert your HANS device to sliding tethers or replace the aging tethers on your device. The recommended replacement interval on tethers is 5 years.
Price: $40.00 USD, $55.00 CAD

News & Events
CACC #6
October 14th and 15th at Mission Raceway Park
PACIFIC FOREST RALLY
October 13th and 14th in Merritt BC.
SEAT and BELT SALE
2 days only - October 21st and 28th. In store only.
DUE TO EXCHANGE RATE VOLATILITY, THE PREVAILING PRICE IS DETERMINED BY THE USD PRICE MULTIPLIED BY THE CAD EXCHANGE RATE.