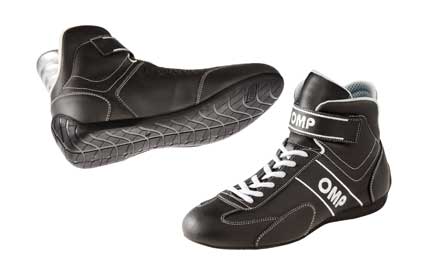 OMP ONE-Kart
High top light weight smooth leather karting boot. Heel bellow offering the comfort of a low boot and safety of a tall boot.
Sizes: 37 to 48
Homologation: none
Price: $139.00

Upcoming Events
VRCBC Historic Motor Races
August 21st, 22nd & 23rd at Mission Raceway Park
ICSCC Triple Race Weekend
September 5th, 6th & 7th at Mission Raceway Park
CACC Race 5
October 10th & 11th at Mission Raceway Park
DUE TO RECENT EXCHANGE RATE VOLATILITY, UNLESS OTHERWISE INDICATED, ALL PRICES ARE IN USD FOR PRICE COMPARISON PURPOSES.