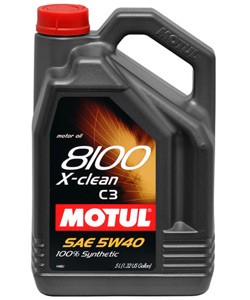 Motul X-CLEAN 5w40 5L
100% synthetic engine oil, specially designed for Diesel Particulate Filters (DPF) and Three Way Catalytic converters. Any car powered by turbo Diesel direct injection or gasoline engines, EURO IV and EURO V emission regulation compliant, requiring an ACEA C3 engine lubricant, high HTHS viscosity and (Mid-SAPS). 
Viscosity: 5w40
API Standards: API SN
Price: $59.95 CAD
OEM Approvals:
BMW LL-04 ; FORD WSS M2C 917A ; MB-Approval 229.51 ; VW 502 00 / 505 00 / 505 01 ; PORSCHE A40 ; Renault RN0710 / 0700 ; GM-OPEL dexos2 - License number: GB2B0325011
News & Events
CACC #6
October 14th and 15th at Mission Raceway Park
PACIFIC FOREST RALLY
October 13th and 14th in Merritt BC.
SEAT and BELT SALE
2 days only - October 21st and 28th. In store only.
DUE TO EXCHANGE RATE VOLATILITY, THE PREVAILING PRICE IS DETERMINED BY THE USD PRICE MULTIPLIED BY THE CAD EXCHANGE RATE.