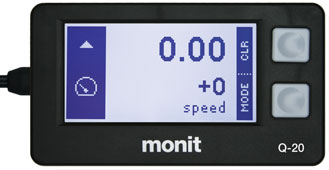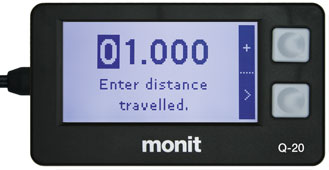 The Monit Q-Series is the perfect balance of performance and affordability. Built using the latest technology, it represents a new era in rally computer technology for club-competitors on a budget. With a modern lightweight design and easy-to-use mobile phone style interface, it's the affordable alternative to existing bulky, complicated and outdated rally computer products.
Monit Q20 Rally Computer Features:
Two five digit distance counters
Counting direction (up or down) can be set
Current & average speed
Calibration wizard
Programmable foot-switch input (foot switch & speed sensors sold separately)
Dimensions: 102mm x 56mm x 20mm
Weight: 100g
Price: $385.00 CAD
Upcoming Events
Pre-Season Sale
Pre-season sale January 24th to February 28th
SCCBC Driver Training
March 21st & 22nd, Mission Raceway Park
CACC Race 1
May 30th & 31st, Mission Raceway Park
DUE TO RECENT EXCHANGE RATE VOLATILITY, UNLESS OTHERWISE INDICATED, ALL PRICES ARE IN USD FOR PRICE COMPARISON PURPOSES.