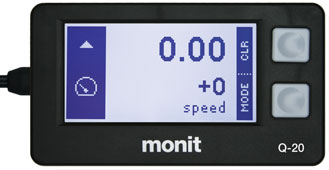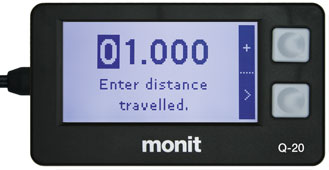 The Monit Q-Series is the perfect balance of performance and affordability. Built using the latest technology, it represents a new era in rally computer technology for club-competitors on a budget. With a modern lightweight design and easy-to-use mobile phone style interface, it's the affordable alternative to existing bulky, complicated and outdated rally computer products.
Monit Q20 Rally Computer Features:
Two five digit distance counters
Counting direction (up or down) can be set
Current & average speed
Calibration wizard
Programmable foot-switch input (foot switch & speed sensors sold separately)
Dimensions: 102mm x 56mm x 20mm
Weight: 100g
Price: $399.00 CAD
Upcoming Events
CACC Race 5
October 10th & 11th at Mission Raceway Park
OWM - OMP Worldwide Meeting
November 4,5,6th in Genoa, Italy
Remembrance Day
We will be closed November 9th, 10th, 11th
DUE TO RECENT EXCHANGE RATE VOLATILITY, UNLESS OTHERWISE INDICATED, ALL PRICES ARE IN USD FOR PRICE COMPARISON PURPOSES.