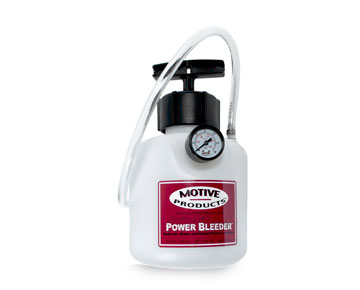 0109 Black Label European kit
The Black Label European Power Bleeder kit includes the tank, a billet aluminum reservoir cap with a brass swivel fitting and 6 feet of high grade polyurethane tubing. This kit works on most European cars, including Alfa Romeo, Audi, BMW, Fiat, Mercedes, Peugeot, Porsche, Renault, SAAB, Volkswagen, Volvo and all other cars with 45mm threaded hydraulic fluid reservoir caps.
Price: $98.50 CAD
To maintain the functional reliability of brake systems, brake fluid must be changed according to the specifications of the vehicle manufacturer (quality and change interval). In race/track applications, it becomes even more critical that the brake fluid is routinely changed to maintain optimum performance.
News & Events
British Columbia Historic Motor Races
August 19th and 20th at Mission Raceway Park
ICSCC
September 2nd to 4th at Mission Raceway Park
CACC #6
October 14th and 15th at Mission Raceway Park
DUE TO EXCHANGE RATE VOLATILITY, THE PREVAILING PRICE IS DETERMINED BY THE USD PRICE MULTIPLIED BY THE CAD EXCHANGE RATE.