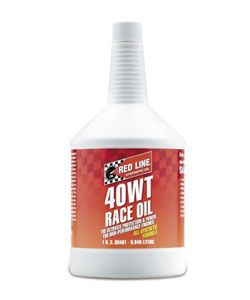 REDLINE 40wt Race Oil, US Quart (946ml)
Polyol ester base stocks provide more stability and film strength when exposed to excess fuel dilution. Includes special detergents for improved lubricity & less detonation, plus higher levels of zinc and phosphorus for anti-wear.

Multigrade oil that provides 2-4% more power than oil of a similar viscosity (15w40). Remember to change these oils more frequently than regular motor oils
Price: $14.95 USD, $18.99 Cdn
News & Events
CACC #3
June 10th and 11th at Mission Raceway Park
Driver Training 2
June 24th and 25th at Mission Raceway Park
CACC #4
July 15th at Mission Raceway Park
DUE TO EXCHANGE RATE VOLATILITY, THE PREVAILING PRICE IS DETERMINED BY THE USD PRICE MULTIPLIED BY THE CAD EXCHANGE RATE.