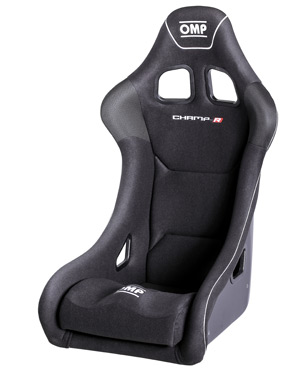 OMP Champ-R
The OMP Champ seat features ample padding, medium side bolsters, HANS® compatible harness guides and fits small to medium build drivers.
Price: $895.00 CAD
Weight: 8.8 kg
Homologation: FIA 8855/1999
Note: Seats are supplied without any hardware. Brackets and hardware are sold separately.
Store Closure Dates & Special Events
COVID-19 ALERT Information
please see COVID-19 alert link for more info
CACC 7 at Mission Raceway
September 26-27th SCCBC race #3
Merry Christmas & Happy New Year!
Closed December 24th to January 4th
important notice: due to exchange rate volatility, prices are subject to change without notice