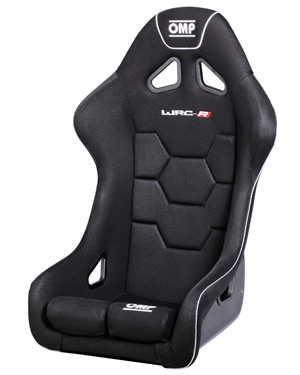 OMP WRC-R XL
The OMP WRC-R XL offers the same features as the WRC-R seat in a taller & wider shell. New features include a removable seat back cushion, newly designed split leg support cushion and Airtex® fabric for improved breathability & driver comfort.
Price: $819.00 USD, $1150.00 CAD
Weight: 10.7kg
Homologation: FIA 8855/1999
Note: Seats are supplied without any hardware. Brackets and hardware are sold separately.
News & Events
British Columbia Historic Motor Races
August 19th and 20th at Mission Raceway Park
ICSCC
September 2nd to 4th at Mission Raceway Park
CACC #6
October 14th and 15th at Mission Raceway Park
DUE TO EXCHANGE RATE VOLATILITY, THE PREVAILING PRICE IS DETERMINED BY THE USD PRICE MULTIPLIED BY THE CAD EXCHANGE RATE.