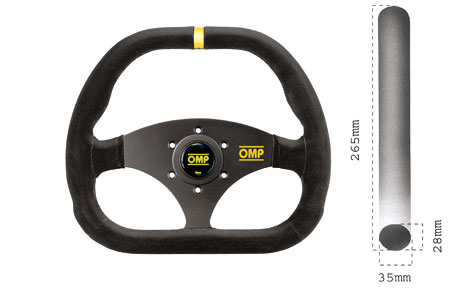 The OMP Kubic is an oversquare flat top & bottom steering wheel.
Diameter: 310mm (12.20") x 265mm (10.43")
Grip: 35x28 mm
Bolt pattern: 6x70mm
Price: $249.00 USD
Please note: Steering wheel hub adapters are sold separately. Not for road use on vehicles with air bags.
News & Events
British Columbia Historic Motor Races
August 19th and 20th at Mission Raceway Park
ICSCC
September 2nd to 4th at Mission Raceway Park
CACC #6
October 14th and 15th at Mission Raceway Park
DUE TO EXCHANGE RATE VOLATILITY, THE PREVAILING PRICE IS DETERMINED BY THE USD PRICE MULTIPLIED BY THE CAD EXCHANGE RATE.