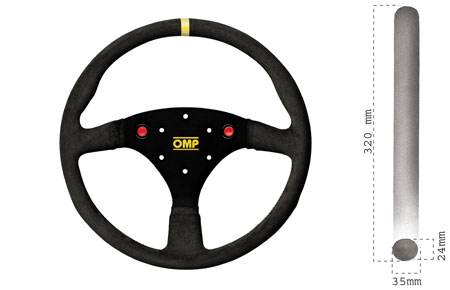 The 320 Alu SP steering wheel is a flat steering wheel with an oval grip. Supplied with 2 buttons for accessories.
Diameter: 320mm (12.6")
Material: Natural Suede
Grip: 35x24 mm
Bolt pattern: 6x70mm
Price: $449.00
Please note: Steering wheel hub adapters are sold separately. Not for road use on vehicles with air bags.
News & Special Events
Practice Day Mission Raceway Park
April 16th - CANCELLED
CACC #1 at Mission Raceway Park
April 17-18th - CANCELLED
CACC #2 at Mission Raceway Park
May 8th - 9th
important notice: due to exchange rate volatility, prices are subject to change without notice