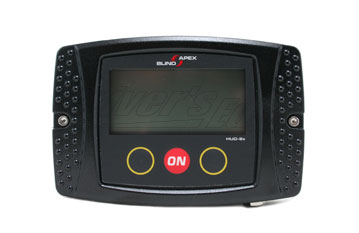 DisplayIT Lap Timer
The DisplayIT lap timer that works with your transponder to provide accurate lap times directly from the main timing system. No beacon or satellites required. Displays lap times, track position and much more. Displays lap time, gap between your current lap and best lap, gap between you and the next position, total laps and track time. Requires 12v power supply (vehicle battery).
Price: $299.00 CAD
Requires use of an AMB/MyLaps transponder. An infra-red beacon is available (sold separately) for use at events where a timing and scoring system or transponders is not used.
News & Events
CACC #3
June 10th and 11th at Mission Raceway Park
Driver Training 2
June 24th and 25th at Mission Raceway Park
CACC #4
July 15th at Mission Raceway Park
DUE TO EXCHANGE RATE VOLATILITY, THE PREVAILING PRICE IS DETERMINED BY THE USD PRICE MULTIPLIED BY THE CAD EXCHANGE RATE.