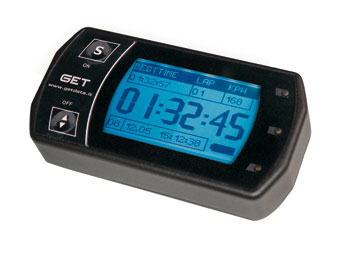 MD60 Data Logger Lap Timer
The MD60 uses the latest 5hz GPS technology for lap time accuracy of +/- 0.1 second. No need for external sensors or beacons. This unit is completely self contained and is powered by AA batteries. The MD60 shows your "live" lap time and split times. LEDs indicate fast lap and split time improvements. Allows you to create your own track map and save it to the track library. Stores up to 10 sessions of 99 laps in internal memory, more than 4 hours of data. Includes mounting kit, software for data analysis, allowing laps to be overlayed, showing speed, acceleration, braking at each point around the track.
Price: $499.00 USD, $699.00 CAD
A very useful tool that not only gives you track times, but also data logging for performance analysis of both car and driver. Ability to overlay data allows comparison of multiple events, cars & events. An inexpensive way to make the most of your seat time.
Store Closure Dates & Special Events
COVID-19 ALERT Information
please see COVID-19 alert link for more info
CACC Race 3 at Mission Raceway
June 13-14, EVENT CANCELLED
VRCBC Historics at Mission Raceway
August 15-16, EVENT CANCELLED
important notice: due to exchange rate volatility, prices are subject to change without notice